Spring Air
Value Collection
The orthomedical collection forged from the amalgamation of rebounded foam and soft PU foam provided with dual comfort and super hygienic sleep environment.
Preminum Collection
The Back Supporter range of mattresses is designed to provide back relief through exceptional spinal alignment and pressure relieving comfort. Body aches and pains are minimized as bonell springs aid in reduction of motion transfer and functional stability. The softness of super soft foam is supported by individually pocketed springs which form the inner strength of the mattress. This construction ensures individual sleep zones where body & spinal movement runs top to bottom and not across, thus leaving the sleeping partner undisturbed.
The Spine Support mattress reduces spinal pressure while adapting to body temperature for the ultimate corrective stress-free sleep. A stunning innovation of NASA certified memory foam with superior pocketed coil and bonell springs. This is crafted for those who require back and spinal support without compromising on luxury. The mattress eliminates all pressure points while adjusting itself to individual body movements for uninterrupted stress-free sleep.

Delivering Weightless Comfort
Naturapedic series pairs the two sleeping technologies, the cooling comfort of the latex and the deep support of the springs to provide you with best quality sleep
Edge-to-Edge Comfort & Support
The His & Her's mattress series incorporates the innovative pocket spring system that lets you and your partner can experience superior comfort and support.
Fusion of Opulence And Comfort
Orthopedically recommended, the Latex Plus Advance mattress exudes luxury coalesced with comfort and stress free relaxation.
Luxury Sleep Zone
Designed to provide exceptional support and alignment to the spine, the S90 series of mattresses was launched on the eve of the 90 th anniversary of Spring Air. With Nasa memory foam and 3D border, S90 mattresses extend the luxury sleep zone.

Optimal Spine & Lumbar Support
upport. Improved aesthetics coupled with a layer of latex foam relieve back pain deprived sleep without compromising on luxury & comfort.
Luxury Collection
Defined by fine hand-craftsmanship and ultra luxury comfort, Chattam & Well mattress provide you with timeless quality and ultimate sleeping comfort.

Revolutionary Techology For Unrivalled Comfort
Equipped with the celebrated NASA technology, the Europedic mattress are made from the finest materials in the most appropriate mix and provides an unmatched comfort and support to the human bodies.
Cozy Comfort & Luxurious Feel
Nature's Rest providing physiologically designed sleep systems scientifically proven to better your nights sleep
Hospitality Range
Imperial Royal Mattress
Every coil forming the nucleus of this mattress is encased in its own non-woven sheath that allows individual movement ensuring a no-motion surface that eliminates roll together and gives you that sink-in feel
Sleep Fitness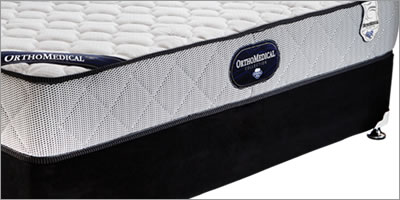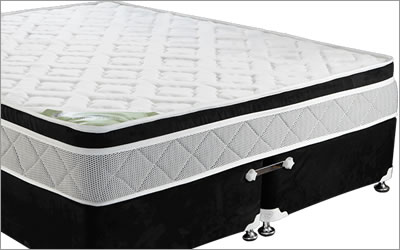 What We Do